Super-powerful 450 CFM Turbo Mode
Brushless motor
THREE VARIABLE SPEED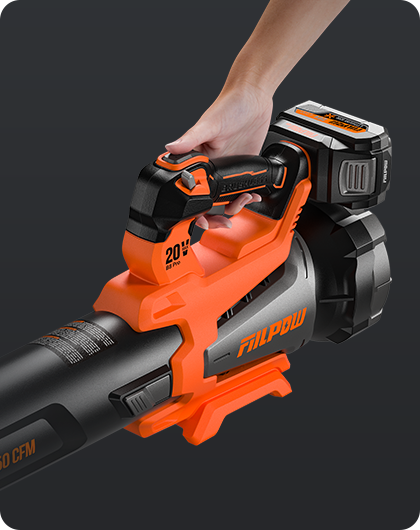 Ergonomic design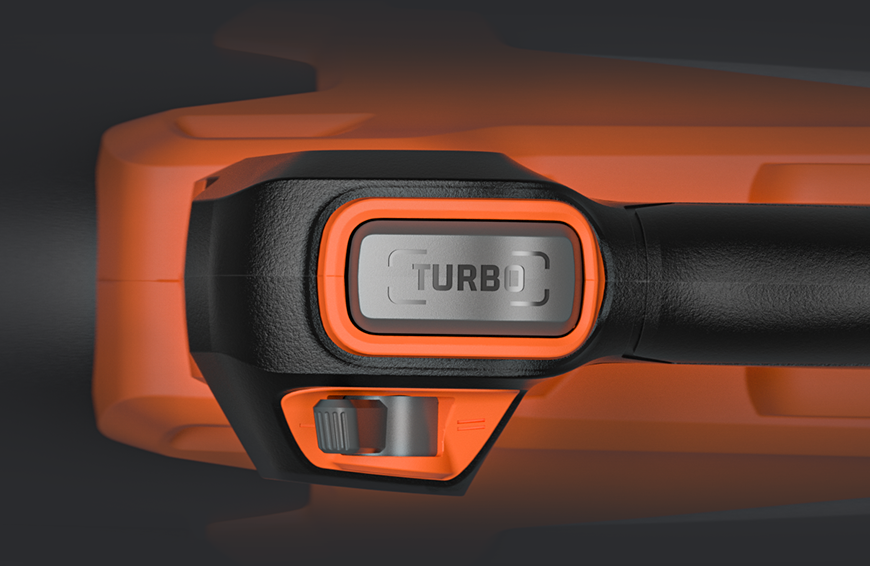 DESIGNED FOR
COMFORTABLY HOLDING
Q: Can I adjust the air velocity of this blower?
A: Yes, it provides 2 speed level to choose, and you can use the variable speed trigger(B8 Pro only) for precise control. Press the TURBO button to get 450CFM(B8 Pro+ can reach up to 570CFM).
Q: Will it work on cold temperature?
A: The recommended operating temperature is from -10°C to 40°C.
Q: How long can it work?
A: B8 Pro:20min for low speed mode, 12min for high speed mode, 7min for turbo mode B8 Pro+: 22min for high speed mode, 10min for turbo mode
Q: What's the warranty policy?
A: 3 year warranty for tool, and 2 year warranty for battery and charger